Benefits of Bio Spear
Unique bonding technology
Long-term residual protection
GREEN - does not leach or deplete like nano silver
Efficacy proven through independent testing
SAFE - uses no poison or heavy metals like nano silver – Proven independent toxicology testing
Cannot create super bugs
Approved for porous and non-porous surfaces and fabrics
Easily added to finish cycle for manufacturers and commercial laundries
Water-based product for safe field applications (hospitals, oil rigs, mass transit, aviation, day cares)
NSS Trade Portal Privacy Policy
We are committed to safeguarding the privacy of our website visitors, this policy sets out what data we may capture and how we will treat that data including any personal information you may give us.
Personal Data We Collect
When filling in our contact form or setting up an account (account login is installed on this website), you are asked to supply your name and contact details. We ask you for this so we can answer any email inquires and set up account details for you. All information we received is stored on secure facilities until it is no longer required, then permanently erased.
We will not disclose any information you provide about yourself to any third parties unless we have to do so in the ordinary course of our commercial relationship with you (including, without limitation, for marketing purposes) or to the administer of this Website. We are aware of and we will comply with our obligations under current data protection legislation in the USA, UK and Europe.
If you have any questions about our use of your personal details then please contact us by email at info@nssportal.com
In Your Workplace & Home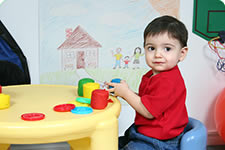 Anti-Bacteria Nanotechnology
BIO-SPEAR is EPA registered, environmentally safe and can be easily applied to virtually any surface or fabric. The active ingredient in BIO-SPEAR creates a non leaching, positively charged polymer that chemically bonds to the treated surface, creating an anti-bacterial cleansed area lasting for up to ninety days.
Read more