Benefits of Bio Spear
Unique bonding technology
Long-term residual protection
GREEN - does not leach or deplete like nano silver
Efficacy proven through independent testing
SAFE - uses no poison or heavy metals like nano silver – Proven independent toxicology testing
Cannot create super bugs
Approved for porous and non-porous surfaces and fabrics
Easily added to finish cycle for manufacturers and commercial laundries
Water-based product for safe field applications (hospitals, oil rigs, mass transit, aviation, day cares)
NSS Trade Portal
Welcome to the trade portal of Nanoshield Solutions, Here you can view the latest information on our products and log in to the secure section of this website, to obtain more on the specifications of our products.
Log In
To Login, please click Log In button on the navigation bar above and enter your password and username in the new window box that will appear.
Registration
To register please use the registration form via the navigation bar at the top of page, you can also register on our main website.
Registration will take a few days to complete; our admin department will email you your password and username to the email address supplied, they may wish to talk to you, so please include your telephone number on the form provided.
In Your Workplace & Home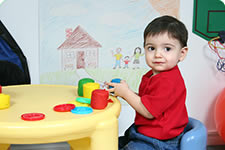 Anti-Bacteria Nanotechnology
BIO-SPEAR is EPA registered, environmentally safe and can be easily applied to virtually any surface or fabric. The active ingredient in BIO-SPEAR creates a non leaching, positively charged polymer that chemically bonds to the treated surface, creating an anti-bacterial cleansed area lasting for up to ninety days.
Read more